"It's become one

of the two most

popular puzzles

in the world - the

crossword puzzle

and sudoku, and

I think it's a

permanent part

of the culture."

Will Shortz,

Puzzle Master

The Philadelphia Inquirer hosted the U.S. Sudoku championship at the Pennsylvania

Convention Center in downtown Philadelphia last October.  New York Times puzzle

editor Will Shortz, was the master of ceremonies for this spectacular event.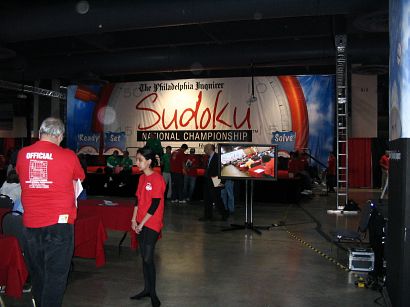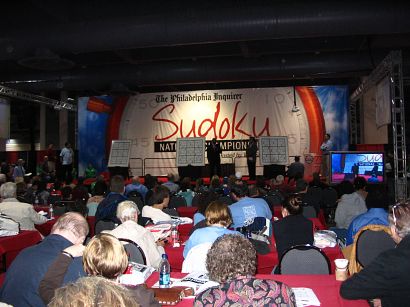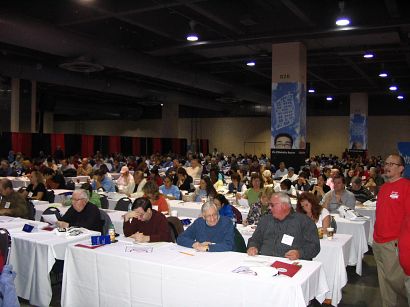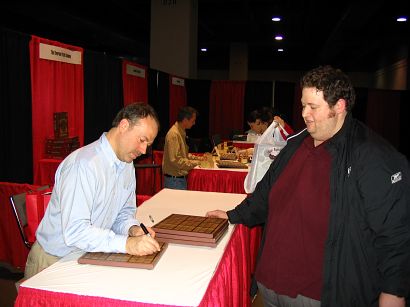 Will Shortz signing Gold Spike Sudoku board for fan.

James TerBush demonstrating the Gold Spike tracking system.

Sudoku puzzlers struggle in final round

Official Sudoku judges standing by ready for action!

Mayor of Philadelphia thanking Sudoku attendees.

©1995-2011 The Elverson Puzzle Co., Inc.  All Rights Reserved.

The Sudoku National Championship